How to use these materials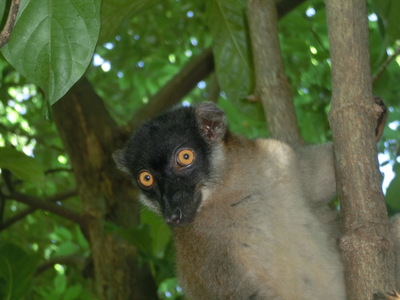 Madagascar is the fourth largest island in the world. It is one of 17 global 'biodiversity hotspots' home to the majority of the world's biodiversity. The island's diverse ecosystems and unique wildlife are threatened by the needs of the rapidly growing human population and many environmental threats. By learning about Madagascar you will learn about how the environment impacts upon them, how other people live, and how we are all related to other people and the environment across the world.
These Lessons and Support Materials are available at both Primary and Post-Primary levels, and are linked to the NI Curriculum, Eco-Schools topics, the Sustainable Development Goals and the '21st Century Curriculum' objectives. They provide an enjoyable, interactive, cross-curricular resource that can be delivered in class or by the Eco-Committee, and are relevant at curriculum/class, whole school and community levels. By raising awareness of the situation with regard to a range of themes in Madagascar, local students can learn about their place in the world and how the world impacts on their lives.
Lessons around specific topics are supported by general information on both Madagascar and wider global aspects of the Sustainable Development Goals. Slide shows are complemented by information which teachers can select to deliver a range of curriculum goals; linkages are provided. Choose a topic and select from the range of support materials and suggested activities to deliver your personalised lessons.
Teaching Resources
Click the images below to open the resource files.


Slides
(.ppt)

Teacher's Notes:
Key Stage 2 (.pdf)

Teacher's Notes:
Key Stage 3 (.pdf)
Facts and Figures
Key Stage 3 (.pdf)
Deforestation
Water is Life
Support materials
Big Problems Exciting Solutions

These resources were developed in association with the Adsum Foundation.