The BIG Spring Clean is Northern Ireland's biggest volunteer clean up and each year we need your help to make it happen!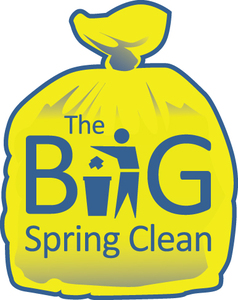 The BIG Spring Clean, taking place each year between 1st March and 31st May, is Northern Ireland's largest community clean-up campaign. Since its inception, 553,571 volunteers have participated in clean-up activities during the Spring months, removing over 800 tonnes of waste!
It is open to individuals, schools, community groups and businesses from all communities wishing to rid their streets of litter and discarded rubbish.
You can help in any one of FOUR ways:
Create a profile to register an event
Not So BIG Spring Clean packs
Who knew we would be here one year on and promoting the 'Not So Big' message once again...
The Big Spring Clean is Northern Ireland's largest community clean-up campaign and although it will not look like it has in previous years, we can still make a difference to our local area!
If you organise your own cleanup between the 1st April and 31st May, and register it on our site before 30th April, you'll receive one of our free starter kits* - this includes a high visibility vest, a pair of gloves and bin bags.
Your local council may be able to provide litter pickers and additional equipment (for details check out our Council Contacts page). Please ensure that you have contacted the council at least one week prior to your clean up to confirm waste collection can be arranged.
**Please ensure that when you are organising or taking part in a clean up that you adhere to current Covid-19 government guidelines. Think small family clean ups, staggered times, and individual clean ups on your daily walk. You can find the latest information here https://www.nidirect.gov.uk/articles/coronavirus-covid-19-regulations-guidance-what-restrictions-mean-you?
*Kits are limited. Please register your clean up at least one week in advance to ensure delivery.

Do one small thing
Our first priority is to make sure everyone stays safe. During this time we would ask that you DO NOT organise or attend large BIG Spring Clean litter picks or other events, however, the current advice on social distancing does not mean that all of us need to stay indoors all the time. Many of us know therapeutic impacts of time spent outdoors, it can boost your immune system and have a really positive impact on your mental health. Following the advice on social distancing and where safe to do so, you could pick some litter with your family or as an individual and #doonesmallthing for the environment! Just remember to do it safely, ensure you follow social distancing advice and wash your hands after (see our Hints and Tips Booklet for more general information on carrying out a safe clean up https://bit.ly/lhlhresources )

We will of course be following Government and Public Health Agency advice closely and will update this information if anything changes. Thank you for your support and patience as we work through this. We need community now more than ever as we pull together to help the most vulnerable.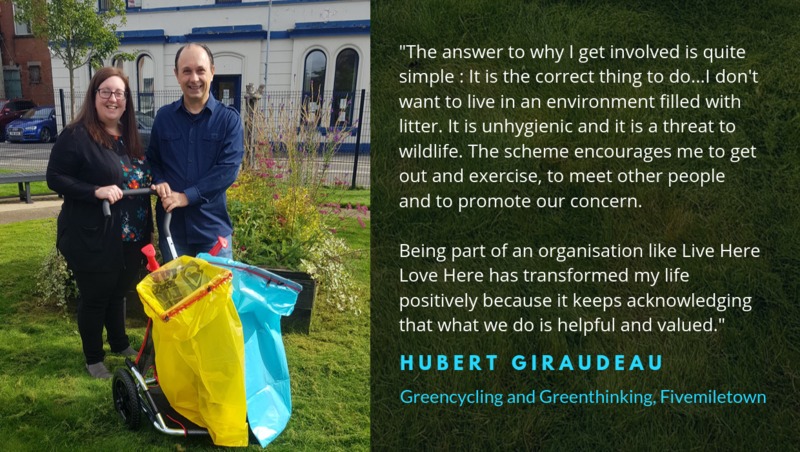 Get In Touch
If you do decide to do a small litter pick, we want to hear from you!
We'd love to share your
#NotsoBIGSpringClean
activities on our social media and share some positivity with our community. Just send Live Here Love Here and Eco-Schools a message on Facebook